Proper approach to real Health & Safety…
/
February 29th, 2012
/
There are currently 0 comments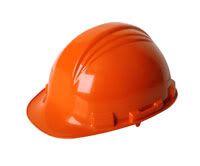 Safety chief uses high-hazard visit to distinguish real health and safety from the nonsense
The Chair of the Health and Safety Executive (HSE) has used a visit to a Cheshire oil refinery to highlight a shining example of a proper approach to health and safety.
Judith Hackitt visited the Stanlow Oil Refinery in Ellesmere Port on Tuesday 31 January, where she met apprentices taking part in training to work in the chemical and oil industries.
Ms Hackitt, who herself worked in the chemical industry for more than 30 years, said:
"These industries show what real health and safety is about. You have to understand the risks involved in working on hazardous processes. Health and safety isn't an add-on; it's fundamental to the job.
"Teaching people the right way to do a job is what apprentice training is about – they learn how to do it safely and efficiently.
"All too often it's the nonsense stories, such as health and safety stopping children playing with conkers or people having street parties, which get reported and health and safety gets a bad name.
"It's great to see such a good example of integrated training which will ensure that these apprentices understand the risks they will face and how to do their job safely.
"Working in a major hazard environment is all about respecting the nature of the processes but getting on with the job."